CCTV Camera Service helps to install Security System to Your Premises
CCTV Camera Service
OUR-SERVICES :
INSTALLATION : Our professionally trained and technically proficient engineers ensure that all of our systems are installed right first time. Upon completion of an installation our engineers provide clients with full training to ensure effective and trouble free operation.
MAINTENANCE AND SERVICE : Our range of maintenance contracts are designed to meet the individual requirements of our clients. Included as standard in all the contracts is a preventative maintenance service which reduces the likelihood of a system failure and therefore ensures that our systems remain as dependable and reliable as when they were first installed.
REMOTE MONITORING : Our Security remote monitoring service provides the client with central monitoring and control point for sites based anywhere in the world. These systems can also allow access via a laptop / PDA device, giving the client remote control over any of their systems at anytime from anywhere in world.
Team : We have energetic and technically trained team to service the clients under any circumstances. Our team completely satisfies client queries and provides complete support to the clients by assessing their requirements and advising them towards choosing the right products. Being a service organization, one of the prime factors driving the growth of our company is the quality of interaction and satisfaction of our clients.
OUR-PRODUCTS :
HOME AUTOMATION SYSTEMS : It is an automation products for home wich will provide security and reliability to the user.it will controll all the electronic household products and can be integrated with security gates,CCTV,burglar alarm system,video door phone etc…It is the modern electronic device which supports all the modules and controlle it through your smart phone.
OFFICE AUTOMATION SYSTEMS : Its a a very user friendly device which can make the offfice simplify with one touch control.you can easily monitor your office through your mobile phone,you can get a attendance reports of your employees,you can get your employees payroll reports etc…The main features are you can control your office while sitting somewhere else in this world.
BUILDING AUTOMATION SYSTEMS : Its normally controlls all the building equipments such as ,HVAC,guard monitoring systems,electrical appliances,CCTV,barriers,public address systems,visitor management systems,access and attendance systems,fire alarm systems etc..The objectives of building automation are improved occupant comfort, efficient operation of building systems, and reduction in energy consumption and operating costs.
PROTECT YOUR BUSINESS & HOME NOW
Our Technical team has been providing you a professional and secure solutions to CCTV Camera service installations.
AKV INFOTECH CCTV Services is one of the leading CCTV Dealers. We guarantee you total safety and happiness..
Video Surveillance
Video surveillance systems that support with remote Internet viewing is our specialty. We also provide the most competitive pricing possible on our products.
Dome Cameras
Vandal-proof dome cameras generally have a solid metal base and vandal resistant poly-carbonate plastic cover. They are completely enclosed and typically require a special tool
Closed Circuit Cameras
A closed-circuit television camera (CCTV camera) can produce images or recordings for surveillance or other private purposes. Protect your home with secure & safety.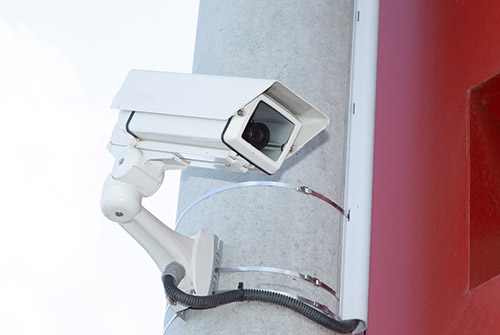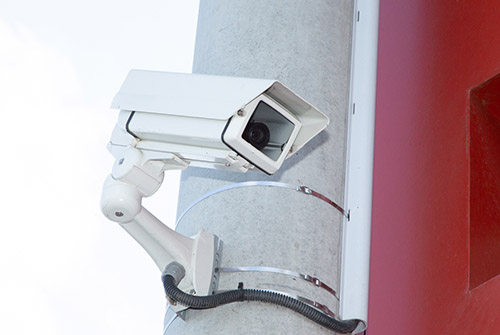 Summary of Article
In this detailed article, we look at how to install CCTV with input and experience from Akv Infotech CCTV installers and owners. The guide takes you through the complete CCTV installation process as used by a CCTV installer through CCTV Camera Service. Although we use an example of home CCTV installation, the principles can easily be applied to business CCTV installation, such as CCTV for retail shops. In this article we use the term DVR (Digital Video Recorder) but this could also be an NVR (Network Video Recorder).
As well as installing CCTV systems, AKV INFOTECH also supply equipment, including CCTV cameras, DVRs, NVRs and also tools to carry out CCTV installation. Please contact us here.
CCTV Camera Service Installation and Setup Steps
CCTV System Planning

Where to position CCTV cameras?

Drawing a Diagram of House and Garden

Buy a CCTV Kit or Individual Components?

Deciding on the Recorder's Storage Space

Tools You Need for CCTV Installation

How the CCTV System is Connected Together

How to Prepare a Property for CCTV Installation?

How to Run CCTV Cables

Connecting the Network Cable from DVR to Internet Router

How to Install CCTV Cameras

Installing the DVR

Connecting the CCTV Monitor to DVR

Testing and Troubleshooting Your CCTV System

Setting up DVR/NVR and Configuration

Network Setup to Connect to the Internet

Conclusion
CCTV Camera Service – CCTV System Planning
"By failing to prepare, you are preparing to fail." – Benjamin Franklin
Planning and preparation is central to installing your CCTV system successfully.
In this section we cover:
Where to position CCTV cameras?

Drawing a diagram of house and garden
CCTV Camera Service – Where to Position CCTV Cameras?
Firstly, you need to assess where to position your CCTV cameras.
| | |
| --- | --- |
| CCTV Installation Type | Where to Position CCTV Cameras |
| House | External front entrance, side entrance, back entrance, all windows and doors. Driveway for car. Storage areas, back and front garden, summerhouse, shed. Some houses have an alleyway at the rear with a detached garage so cover this too. |
| Retail Store | Aisles, shelves, fridges, freezers, checkout area, entrance, exit. |
| Office |  For health and safety, stairways, outside lift area, entrance and exit, communal areas like canteen and server room/ comms room. |
| Petrol Station | Islands (pumps), entrance and exit, retail sections inside shop, checkout. |
| Warehouse | Loading bay, entrance and exit, fire exits, machinery operation areas covered for health and safety, external compressor/ oil storage areas. Communal areas, working areas for health and safety, e.g. production and packing areas. |
| Other Areas |  For example, storage locker areas. |
Drawing a Diagram of House and Garden
It is very useful when working out where to position CCTV cameras to draw a diagram of your property like the one below. This makes it clear before you start where the cameras need to be placed to maximise security and the effectiveness of the CCTV system.
CCTV Camera Service – Buy a CCTV Kit or Individual Components?
A CCTV kit comes with everything you need for CCTV installation and is ready to use straight away, however, there are several disadvantages of CCTV kits. They usually use a maximum length of 18 metre ready-made cables. There is the limitation that the DVR (Digital Video Recorder) or NVR (Network Video Recorder) can only be a maximum of 18 metres from the cameras and that is often not ideal. With premade cables there is a disadvantage in that you will need to make a larger hole in the wall as the cables already have connecters on them. We need 75 Ohm cable and premade cables are usually not capable of this. At night, when night vision activates, a higher current (ampage) is required to power the LEDs on the camera, and ready-made cables cannot supply the required current for these, resulting in dimmed LEDs and darker CCTV footage.
Professional CCTV systems are never supplied as a kit, so AKV Infotech recommends buying individual components. Kits are for entry level systems and generally have poor quality components. Kits come supplied with unbranded products that are not widely recognised and therefore support is difficult. AKV Infotech has often seen unbranded products and another issue with them is that it is difficult to identify the product and therefore support and maintain it. So, rather than saving money, the customer will usually end up changing to a branded camera and DVR and so on.
Buying individual components has many advantages, including that you can buy exactly what you need for your CCTV installation and circumstances and you can buy individual components in line with your budget. Also, for example, cameras have different lenses for different purposes, close range and longer range. If mounting a camera in a low position, an anti-vandal body camera can be used so the camera cannot be vandalised, and your system retains integrity. You can mix and match the quality of cameras; sometimes using a 4K camera and for other areas using 2K cameras and for yet other areas using 1080p HD. So, you can reduce costs for lower spec cameras where the highest quality isn't strictly necessary. You can also buy different shaped cameras for different purposes, for example bullet and dome shapes. Furthermore, you can choose different coloured cameras like white, black or grey to match the surrounding colour, for example, under oak windows or near black guttering you might choose a black camera. To find out more about how CCTV cameras work, please read our post about CCTV explained.
With a CCTV kit, the system for connecting the video and power cables is one camera one junction box. These need to be weatherproof. Junction boxes can look unsightly as seen in the image below. With a customised CCTV system, you can use a base ring on cameras that keeps cables neat and tidy as seen in the image below.
CCTV camera and junction box
CCTV camera with base ring
You can buy a CCTV monitor of any size or use a TV. For a 4K system you will need a 4K DVR/NVR, 4K cameras and a 4K TV. For 1080p cameras use a standard HD TV.
With a CCTV kit the power supply for the cameras depends on the number of cameras. A kit has a laptop style power supply, so anyone can tamper with it and turn it off. When buying individual components, a decent choice for powering cameras is a 'box' power supply with locking key, and this can be directly connected to a fuse spur.
Laptop style CCTV power supply
Usually if you are using IP cameras, use Cat 5 or Cat 6 (for more than 300 metres run length) cable which comes in boxes of 305 metres.
For analogue HD cameras use shotgun cable (RG59 twin, for power and video together). This is supplied in rolls of 100 metres.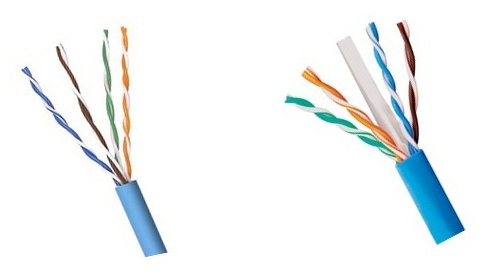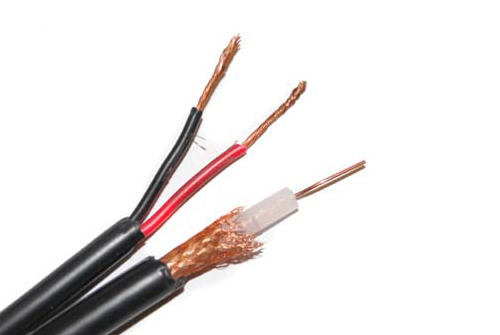 CCTV Camera Service – Deciding on the Recorder's Storage Space
When buying a CCTV system you need to plan and calculate how many days of recording you require. Ask your CCTV company for help on this.
A CCTV kit will come with predefined hard drive capacities, whereas if you visit a CCTV shop and choose a hard drive as part of your individual CCTV components, you can choose the hard drive size more precisely to fit your needs. Once selected, the CCTV shop will connect the hard drive to the DVR rather than provide as separate units. Most kits come without a hard drive and you need to buy this separately and install into the DVR, which can be problematic.
CCTV Camera Service – Tools You Need for CCTV Installation
Ladder

Power drill

Drill bits – including masonry bits

Electric heavy-duty screwdriver

Small screwdrivers

Pencil and pen

Hammer

BNC crimp tool

Cable stripper

Cutter and Stanley knife

Pliers

Safety goggles, helmet, boots

Cable Rod Set & Fish Taps to feed cables in awkward places

Electrical tape to stick cables to rod

Labels to mark cable

Raw plugs

Electrical meter to check electricity

Video test monitor to plugin directly to camera, to adjust angle of camera

Network test tool
How the CCTV System is Connected Together
CCTV Camera Service – How to Prepare a Property for CCTV Installation?
First, you need to decide where to keep the DVR/NVR. For example, it could be in the loft, office or near the TV. Cables need to run from the cameras to the DVR/NVR and an internet cable needs to run from DVR/NVR to the internet router. You need to think about how to do this to minimise visibility of cables. Vimal, Techcube's owner, says "I recommend keeping the video recorder in the loft or on the first floor where there are rooms so that the cables cannot be tampered with easily – if stored upwards, a criminal cannot easily reach into the loft".
Unlike a CCTV kit, where cables are pre-terminated with connectors, making up the cables allows a small hole to be drilled into walls for cables, as there are no connectors on the cable at this stage.
Do a survey to identify the location of cameras for the best view to protect your property. In line with that, choose the location of each camera. A minimum requirement is to position the cameras at least 10 feet high to prevent them easily being tampered with. Then, go inside the building and decide on an option where there is less visibility of cable from the camera to the DVR. The more hidden the cable is, the better for security.
Then you need to check for any pipes or cables inside the wall with a cable/pipe multi detector. Then drill holes in the wall from the inside to the outside. Once you have drilled holes and placed cables then at the end of the process, use silicone sealant to seal the hole to prevent water ingress into the property. Sealant comes in a variety of colours and is available at DIY stores.
Cable/pipe multi detector
How to Run CCTV Cables
Once holes have been drilled in the walls, you are ready to run the cable throughout the CCTV system. Hide cable where you can and if the cable is external to the property, use conduit for better security and longevity of the cable.
For cable inside the building, for carpeted areas, lay the cable underneath the carpet, or if floor boards, wooden or concrete floors, use trunking to lay the cable near skirting board, higher up the wall or near ceiling/coving.
If you are using IP cameras, then a Cat 5 or Cat 6 cable is required. If using analogue HD cameras, you need to connect with BNC cable and a DC pin connector for power. There are a few types of BNC connector: 3 piece BNC is most commonly used and there are others called BNC 2 piece, BNC twist on and BNC screw on. Professionals use the BNC 3 piece, because it's more solid and robust, but you need a BNC crimp tool to attach connectors to the cable. BNC twist on and screw type can be used by a novice as they are easy to use, and you don't need a crimp tool.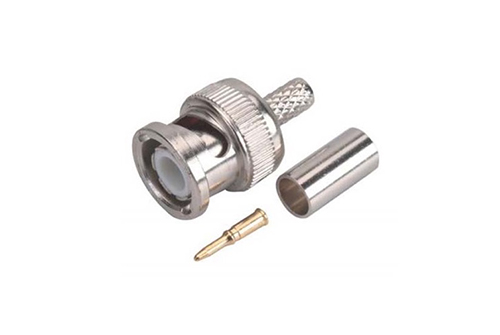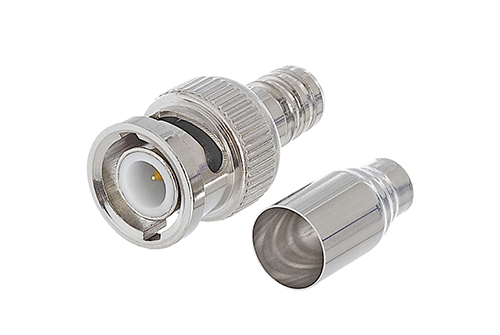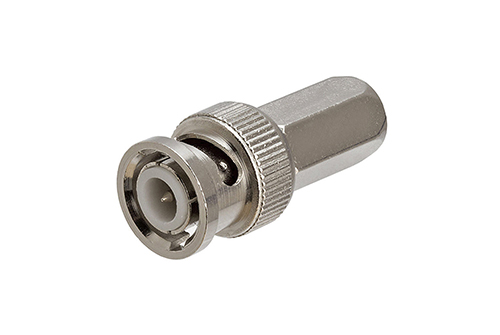 Once the camera end is completed then go to the other end of the cable next to the DVR. The same connector will be used at both ends. For an analogue HD camera, run the power supply cable to the camera.
For IP cameras up to 16 channels (16 cameras) are possible on an NVR with the built-in network POE port (Power Over Ethernet). If more than 16 channels are required then POE switches can be added, as the NVR only has capacity to power 16 cameras.
Connecting the Network Cable from DVR to Internet Router
Run a network ethernet cable (Cat 5 or Cat 6) from the DVR to the internet router. If you need a short run of cable then a normal computer ethernet cable will suffice, but for longer runs you will need to buy the cable and RJ45 connectors and crimp both ends of cable and add connecters. Please see the connection diagram below.
Colour coordination for connecting router to DVR
How to Install CCTV Cameras
Identify your objectives and be clear about what you are trying to achieve. For example, do you want the CCTV camera to cover the entrance of your property, a larger space or a particular area.

Based on your objectives, choose a location and height for the camera.

Then mark with a pencil where the three screws go for the bracket that comes with the camera.

Then drill three holes for the screws and insert a raw plug, mount the bracket and then attach the camera.

CCTV camera connection: the cable we ran in the previous section is near the camera you just mounted. For IP cameras, connect the Cat 5 or Cat 6 to the camera and for analogue HD connect the video and power cables to the camera. Then connect the other end of the camera cable to the DVR/NVR. Once the camera is connected to the DVR, repeat the same procedure for the other cameras.
CCTV Camera Service – Installing the DVR
Once the cameras have been installed and connected then:
Unpack the DVR or NVR from the box.

Remove the cover of the DVR by removing screws.

Connect the power and data cable from DVR/NVR to hard disk.

Close and secure the DVR case.

Connect the DVR to a power socket and then turn on the DVR.
CCTV Camera Service – Connecting the CCTV Monitor to DVR
Then connect the CCTV monitor to the DVR and turn on the monitor. It's recommended to connect the monitor by HDMI for higher resolution and better quality. Alternatively, use a VGA connection.
Testing and Troubleshooting Your CCTV System
Once everything is connected and powered on, you should see the camera images on the monitor. It will be a split screen, so if you have four cameras you will see four images, one for each camera.
If you don't see any camera images, then the first thing to check is that the box power supply is switched on and connected properly.
If you see images for some of the cameras but not for others then check the connections and network clips, RJ45 connectors for IP cameras and BNC connectors for analogue HD cameras.
If there is still no image for a camera then check the power cables are connected correctly, are positive and negative connected the right way around?
If it's still not working, then check if the cable is damaged – test with a video test monitor with the continuity function. The camera can be powered up with the video test monitor itself and then the video cable of the camera can be connected directly to the video test monitor, so if a camera is powered up and you can see image on the video test monitor that means that the camera is working fine. If the camera doesn't power up and there is no image, then the camera is faulty, so you need to replace it.
If you do see an image on the video test monitor for the camera in question where you cannot see the image on the DVR monitor, that means the fault is in the video or power cable to the DVR. If it's an IP camera you can use a network test tool or sometimes a network test tool is built into the video test monitor itself. If the cable doesn't work, then re-crimp both ends. If it still doesn't work, then replace the cable. If using an analogue HD camera shotgun cable, then you can test with a coax cable tester and if faulty then re-crimp both ends and if still not working then replace the cable.
Then all CCTV camera images should be visible.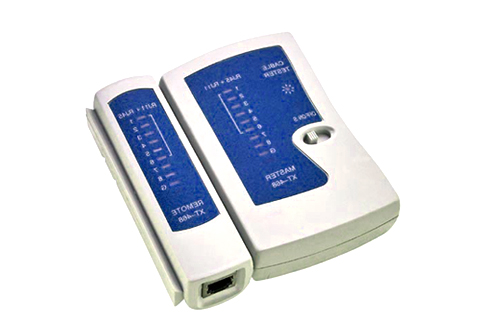 CCTV Camera Service – Setting up DVR/NVR and Configuration
When all the camera images are showing, you are then ready to set up the DVR/NVR.
The DVR setup wizard will automatically show when you switch on the recorder and you will see the wizard on the monitor and use a mouse connected to the DVR to navigate the system. Then:
Choose country

Set date and time and daylight-saving settings

Choose a user name and password

Set recording features, e.g. frames per second (FPS) and motion recording etc

Format the hard disk

Once done set brightness and masking etc to prevent recording a neighbour's property or a public road.
Network Setup to Connect to the Internet
You need to connect the DVR to the internet if you want to watch the CCTV camera footage on a computer, tablet or smart phone. Also, this allows the footage to be uploaded to the cloud where it can be stored and streamed to you anywhere in the world where you have an internet connection.
For Advanced Users Who Know About Networking
Static IP address settings, assign a local IP address, gateway and DNS.
Once IP addresses have been assigned to devices, login to router and open ports on router firewall.
If using an external static IP address from service provider or a dynamic DNS from a third-party company, register DNS.
Once DNS registered, download app for DVR from Google Play or App Store
On app add static or dynamic IP address details.
Enter port number, username and password into app.
Once connected the app will display the CCTV camera images.
Vimal from Techcube, says that "if possible it's better to use advanced settings, as streaming will be faster and picture quality better on devices. The reason is that the basic setting P2P (peer to peer) connects to the manufacturer's cloud server, which in turn streams to your devices. So, for example the cloud server may be in China and therefore streams slowly, whereas with advanced settings footage streams directly from the DVR rather than the cloud to your device, so it's much faster."
However, if you have a very poor internet connection, the upload speed and download streaming speed will be slow on both the basic peer to peer settings and advanced settings.
CCTV Camera Service – For Basic Users
Use DHCP and the router will assign an IP address for the device.
P2P Network can be used – when this is used, the DVR will show you 2 QR codes on the monitor – the first QR code is for apps to be downloaded and connects to the App Store or Google Play.
Once the app is downloaded it will ask you to add a device which is easy to do.
The 2nd QR code has a serial number or s/n and once scanned and input username and password, then all CCTV camera images will appear on the app.
CCTV Camera Service – Conclusion
As you can see from this article on how to install CCTV, there is quite a lot to it, and you will need some experience of DIY to be able to complete the installation effectively. AKV Infotech use this process to install CCTV and it results in a high quality and long-lasting installation. We also install to SSAIB's strict standards and use high quality components.
An alternative to completing the CCTV installation yourself is to engage experts like AKV Infotech – for more information on our installation services, please see our main CCTV installation page.
Also Read about : Computer Repair Services